The quote "Every struggle in your life has shaped you into the person you are today. So be thankful for the hard times, they can only make you stronger" by an Unknown holds good for the best motivational speakers as well. Most of them have self-realized the importance of motivation through their own heart-breaking personal struggles and once they experienced the power of it, is when they started sharing it with the world. The life of now successful and celebrated Motivational Speaker Dr. Vivek Bindra is no different.
Inspiring Life of Dr. Vivek Bindra
Not every motivational speaker and Entrepreneurship coach can boast an active 11.4 mn YouTube subscribers, like Dr. Vivek Bindra. It is not just the powerful talks of him, but his life journey itself is truly inspirational.
He is the Founder & CEO of Bada Business Pvt. Ltd. The ed-tech company aims to Empower Indian Entrepreneurs, Solopreneurs, and Wannapreneurs (students) to transform their businesses and careers.
Challenges Dr. Vivek Bindra personally faced and overcame:
Born in Lucknow, he lost his father when he was just 3 and had to even stay separated from his mother too due to unfortunate family circumstances
Grew up with support from uncles and grandfather
To support his studies, he started coaching classes at the age of 16
Even though he got admission to the London School of Economics, he could not attend it due to financial problems
He did his graduation in India and he was selling Oxford Dictionaries on road after college hours. After graduation, he led a monk's life for 4 years at ISCKON.
He ventured into business coaching on the guidance of his Gurudev and during initial days he used to clean a public washroom for his employees
In 2011 he sold his house to pay salaries to his employees as there were huge outstanding of payments from his clients and he bounced back in 5 months
He delivered a lecture on Wheelchair once, as he was ill and reached the venue in an Ambulance to meet the commitment
To invite Dr. Vivek Bindra to events and conferences, please call +919810735754
Best motivational quotes of Dr. Vivek Bindra: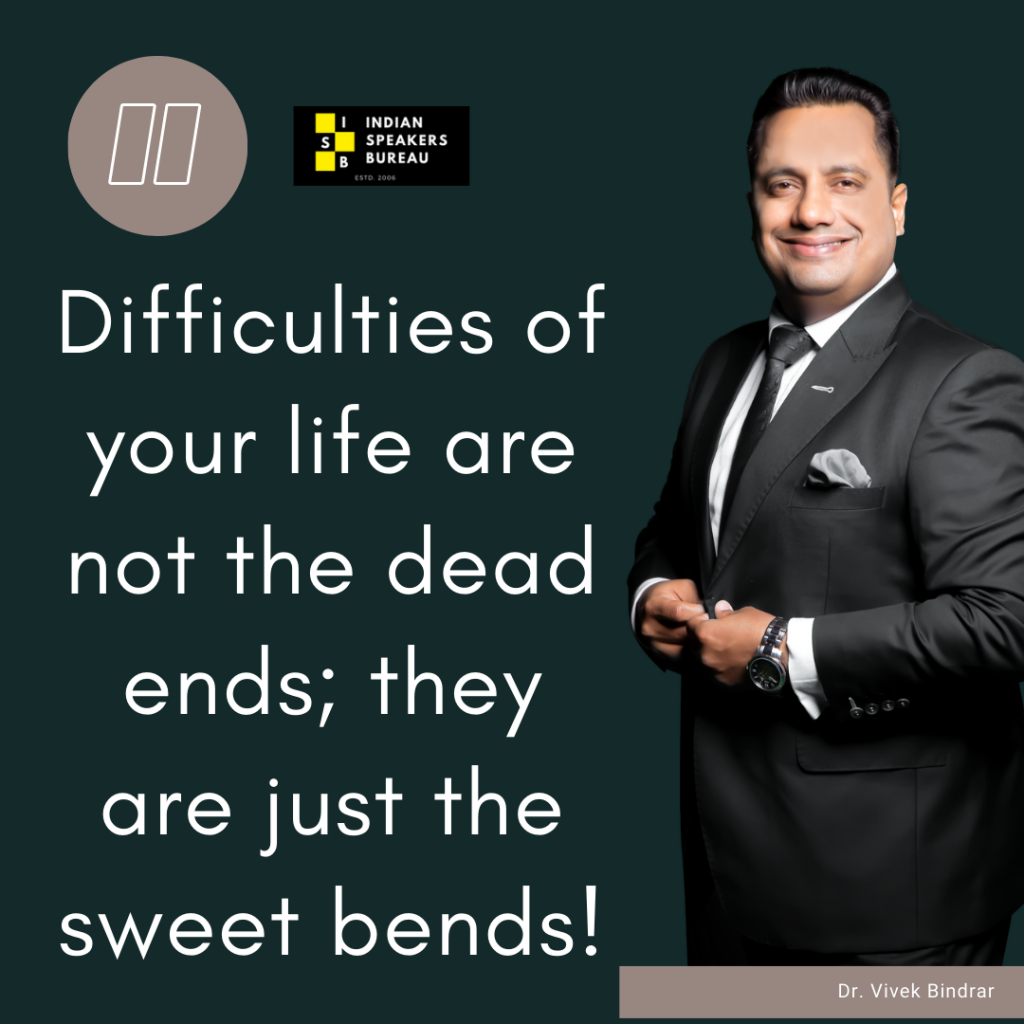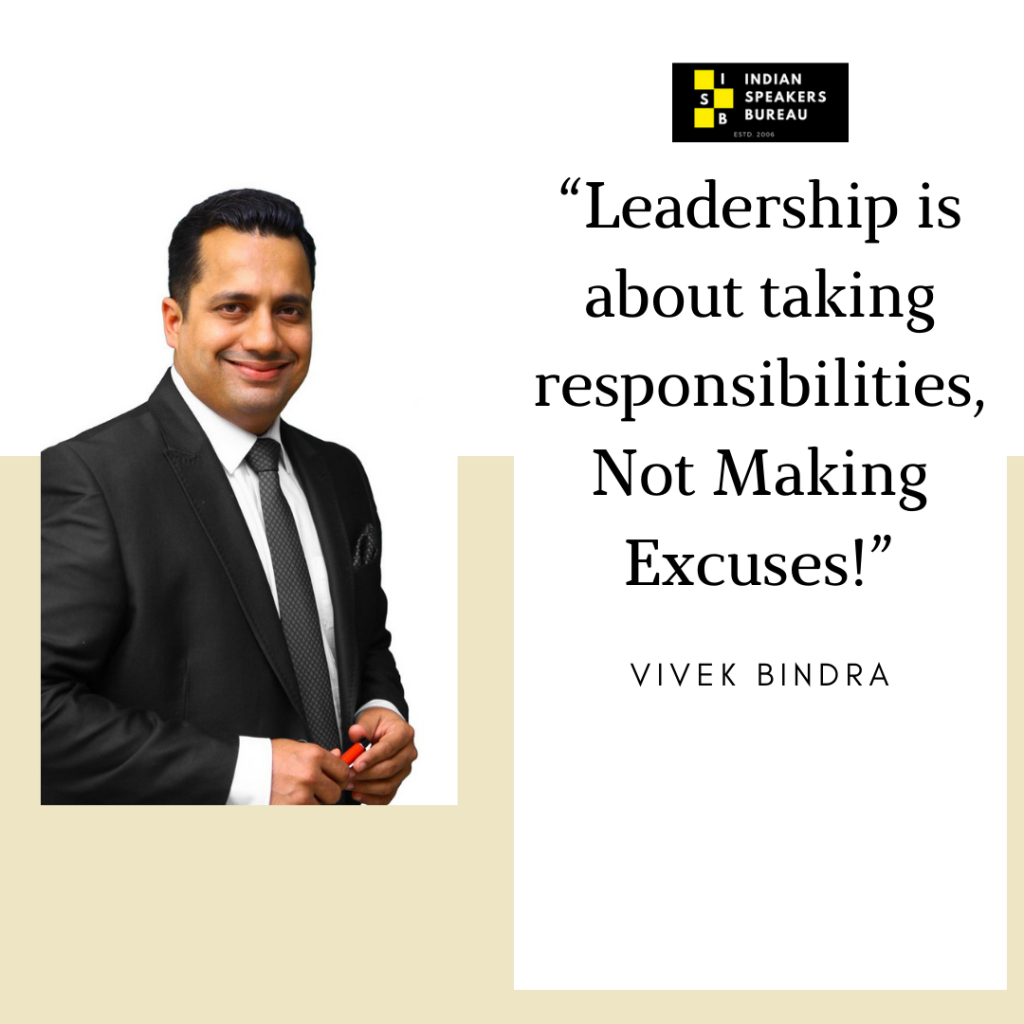 Achievements of Dr. Vivek Bindra:
He is now a successful Entrepreneur, an Internationally Acclaimed Motivational Speaker, and a Business Coach
Owner of World's Most Subscribed Entrepreneurship YouTube Channel. With 10.4 Million Active Subscribers on YouTube, he is one of the World's Greatest Influencers.
Author of 10 High Power Motivational Books, which are available on Flipkart and Amazon
Bestowed with the Honorary Title of 'Think Tank of Corporate Asia' by World Leadership Federation, Dubai.
Awarded the Best Leadership Trainer in Asia title by Marshall Goldsmith at the World HRD Congress.
Awarded with India's Greatest Brands and Leaders – Pride of the Nation Award PwC
Awarded the Best CEO Coach in India by Times of India – Speaking Tree
Awarded the Best Corporate Trainer in India by Maruti Suzuki for Two Consecutive Years
Holds a place in the Esteemed Golden Book of Records for Training the Largest Gathering of HR Professionals under one Roof on – Can HR Become a CEO?